09 November 2016
Hartlebury Primary School get the recycling bug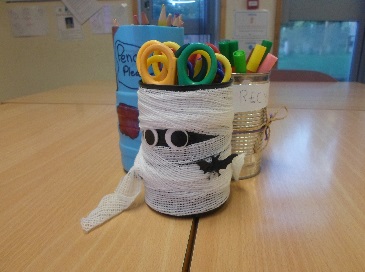 Years 5 and 6 from Hartlebury Primary School paid a visit to EnviroSort recently.

During their visit they got to see how recyclables collected in Worcestershire and Herefordshire are sorted and even got to see some vehicles delivering recyclables to the plant!

The two classes got to learn about the importance of protecting natural resources by trying to use items that are made from recycled materials rather than raw materials. They also had the opportunity to make a sheet of recycled paper themselves and learnt about the history of paper – right from its early use in the form of papyrus by the Ancient Egyptians.

After lunch the group, led by Kate Stott – Severn Waste Services Education Officer, analysed the waste that they had generated through the day and suggested ideas for what they could do to minimise the waste they threw away and to reduce, re-use and recycle instead.

The pupils took time to explore the resources in the education room and to ask lots of questions about recycling and what they could do to minimise the amount of waste they create. In fact the students were so inspired that they made their own recycled stationery pots when they got back to school – you can see them here. Some of the students even took time at home to do more research about what they had learnt and write a report about the importance of recycling.

They gave a second life to plastic bottles and old food cans to make some very creative storage solutions for their classroom and have done a great job – well done Hartlebury Primary School!!